"Erin is a fantastic practitioner, I could not sing her praises enough. I've been seeing her just under two years now & she has helped me understand the ways my spine is connected to well-rounded function. I have felt and seen a marked difference in my daily life since beginning to work with Erin.
If you are on the edge about trying chiropractic, Erin is your go-to! She is gentle and ensures you are comfortable and informed about the process, from day one to two years in and beyond." -Ari, Beverly
"I'm not only less tired but generally in a better mood at work and with my back not bothering me, I sleep very well now.
I personally saw results after the first visit. I felt as though a weight had been lifted from my spine and like I was sitting up straighter than when I walked in." – Dan, Gloucester
"Chiropractic care has helped me manage pain attributed to rheumatoid arthritis and fibromyalgia. It has improved my posture which makes practicing yoga so much better. I have had two instances of instant relief of migraines and I always feel overall better after every session.
It isn't just 'crunching joints' like some people think. Dr. O'Maley uses different methods for each patient so their care is specifically suited to them. Using high-tech devices helps to identify problem areas and tracks progress. I would encourage everyone to try chiropractic care from Dr. O'Maley – she makes a specific care plan for each patient and tracks progress. You can do gentle instrument adjustments if your body is very sensitive, like mine." – M., Gloucester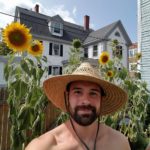 "The care Dr. O'Maley has given me reduces my back pain and fatigue. I get better sleep and can work longer without aches. Dr. O'Maley not only does adjustments but teaches exercises to help strengthen and heal." – Mike, Gloucester
Are you ready to find your best with chiropractic?